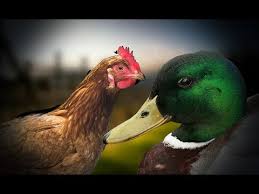 Facts: McCleary filed an application for a variance to allow her to store her recreational vehicle (RV), which she used in her photography business, in her driveway in violation of the Broken Arrow Zoning Code (the "Code"). The RV was registered with the Oklahoma Tax Commission (OTC) as a commercial vehicle, and not as an RV (which the OTC considers a type of non-commercial vehicle). The Board of Adjustments denied the variance. Following an appeal to the District Court of Tulsa County, which held a trial de novo, the trial court determined that the RV was a commercial vehicle and therefore not subject to the RV parking restrictions in the Code.
Standard of Review: Proceedings in the district court on appeal from a decision of the board of adjustment in zoning matters are generally characterized as equitable in nature, thus reviewed to determine whether the trial court's decision is against the clear weight of the evidence or contrary to law. Questions of law are reviewed de novo.
Analysis: Both parties agreed that McCleary's recreational vehicle (RV) is also a commercial vehicle as defined in the Code. The primary question on appeal is whether the vehicle, which could be categorized under the Code as both a commercial vehicle and as an RV, must comply with regulations for both vehicle types, or whether there is a primary Code regulation with which sole compliance is sufficient.
Holding: It is undisputed that McCleary's vehicle was designed as an RV and that the Code prohibits certain parking of an RV in the driveway of a house. Also, there is nothing in the Code that exempts an RV from the ordinance if the RV is also classified as a commercial vehicle under the Code. On this basis, the appellate court held that the trial court erred in determining that McCleary's RV was not subject to the restrictions on RV parking in the Code. Trial court further erred in granting McCleary a variance because she failed to meet her burden of proving each element necessary to obtain a variance under 11 O.S. 2011 §44-107 and the Code.
Outcome:  Reversed McCleary v. City of Broken Arrow Bd. of Adjustment, 2022 OK CIV APP 2