Agreement reached on Oklahoma civil justice plan – BusinessWeek.
Senate President Pro Tem Glenn Coffee, R-Oklahoma City, said all groups had agreed to the bill's language and predicted it will be signed into law by Gov. Brad Henry, who has opposed some civil justice changes and vetoed a lawsuit reform proposal last year.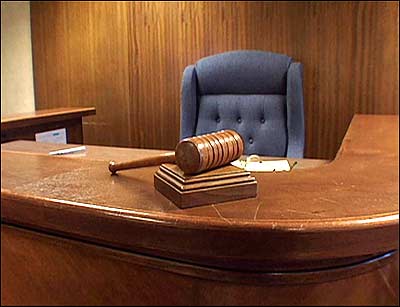 "I believe that he will sign this bill," Coffee said.
In a statement, Henry called the bill "perhaps the most comprehensive tort bill in state history" and said it is similar to the compromise proposal he made in 2007 but was unable to reach a consensus for.
"I will be reviewing the measure in greater detail in the days to come, but based on my initial reading of it, I believe this is a strong piece of reform legislation," the governor said.
"I have always supported reasonable and responsible reforms that improve the civil justice system without impairing a citizen's constitutional right to have his or her legitimate grievances appropriately addressed in court. This legislation appears to strike the delicate balance required to meet those goals," he said.
Among the bill's sweeping changes are a redefining of what constitutes a frivolous lawsuit and strengthening of summary judgment rules to make it easier for a judge to dismiss a lawsuit that has no merit before it goes to trial.
The bill also makes changes to joint and several liability guidelines in which an injured person can recover all his damages from any defendant regardless of their individual share of the liability.
It reinstates a certificate of merit requirement for injured people who want to file professional malpractice lawsuits but broadens it beyond a similar rule that was ruled unconstitutional by the Oklahoma Supreme Court in 2006.
That measure dealt exclusively with medical malpractice lawsuits and the high court said it was an unconstitutional special law. It also ruled the requirement that a medical malpractice claimant obtain a professional's opinion at a cost of up to $5,000 was an unconstitutional monetary barrier to the courts.
The latest proposal requires certificates in any lawsuit alleging professional negligence by physicians, attorneys, accountants and others, a requirement vetoed by Henry last year. Those who cannot afford the cost of a certificate can obtain one for free under existing pauper guidelines, officials said.
The measure would cap non-economic damages, also known as pain and suffering, at $400,000 but allow a judge or jury to waive the cap in cases of gross negligence or catastrophic injury. Supporters had originally wanted a cap of $300,000 with no waiver guidelines.
The bill requires the state to explore the purchase of a $20 million insurance policy by May 1, 2011, to create an indemnity fund for non-economic damages in excess of $400,000.
"This part of HB 1603 (tort reform) made me chuckle — the bill provides that, in settlements where only coupons are awarded, the successful attorney shall receive his fee in coupons. Classic." Brian Huddleston