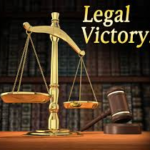 I am pleased to announce that I have another appellate court victory. This time in an unreported case where I was hired only after the homeowner had already had judgment granted against him by the trial court in 2007. That?s right. In 2017, 10 years after the default judgment, the Oklahoma Court of Appeals reversed and remanded the case, giving no credence to US Bank?s statute of limitations argument under 12 O.S. ? 1038.
The pro se defendants had a default judgment entered against them for their failure to file an Answer. The homeowners hired me in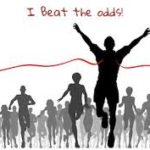 2015 after they were served with a Notice of Sheriff?s Sale. I filed a petition to vacate the 2007 default judgment, which the trial court denied, but we won a reversal on appeal. The opinion contains a good discussion of ? 1038, the statute of limitations to challenge judgments, and when the refusal to vacate a default judgment is an abuse of discretion.
Here is a link to the slip opinion: U.S. Bank vs. Smith.