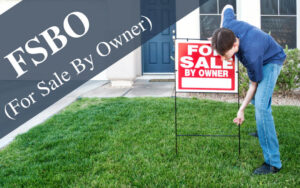 If you're in the market for a house, you may also be thinking about the "right" way to get the house you want for the best price. Most people hire a realtor when they want to list and sell their home, but it's possible to sell a house without one and avoid the 5-6% commission. For Sale By Owner ("FSBO") listings do not involve a realtor, and here are a few tips on how to buy a house from a seller that is not using a realtor (and does not want you to use one either).
One of the first things you should do is find out how much homes you're interested in are selling for before you make an offer. Look at comparable homes and active listings to estimate the fair value of the homes.
The FSBO seller may expect you to tender your offer on a contract form that you prepare. In such case, make sure you include adequate financing, inspection, and title review contingencies in your offer/contract. You'll need to be able to renegotiate or timely cancel your contract if you find that your loan terms or the condition of the property aren't up to your expectations. If your offer/contract contingencies aren't clearly stated, you may have to complete a purchase that you would rather cancel, or face losing your earnest money deposit, or even worse, be sued for breach of contract for failure to close the purchase and sale. It's also important that you thoroughly inspect the home you're considering purchasing. Such inspections should include: a) electrical, mechanical, and plumbing systems (an "EMP" inspection); b) termite; and c) roof and structural components. Other inspections needed will depend on whether the house has a septic sewer system, well water service, or a pool. If the house sits on acreage, a survey is strongly recommended instead of relying on a mortgage inspection plat. And not just a boundary survey, but an "ALTA" survey that shows the property lines, plus all improvements, easements, setbacks, and other important information about the land.
Buyers often want to include contingencies in their offers that may be unfamiliar to Sellers. Contingencies such as the purchase being subject to the buyer selling their home, or the property appraising for at least the amount of the purchase price in the offer, or an appraisal gap guarantee, must be carefully drafted to avoid unintended consequences.
If you're buying your home without a real estate agent, you should hire a real estate lawyer to work with you throughout the process. It's not costly to get residential real estate advice, but you could end up paying a lot more in the long run if you don't get the right guidance. For about $500, you can retain a real estate lawyer who will: 1) prepare and negotiate your purchase and sale agreement with the seller; 2) go over with you the Residential Property Condition Disclosure Form provided by the seller; 3) review and comment on the Title Insurance Commitment prepared by your Title and Closing Company; and 4) review your loan documents prepared by your lender. Plus, you can talk to your lawyer about any questions you have and get an understanding of all the various contract's terms before you sign them, and before you close the purchase of your home.
If you're not sure about the process of buying a home without the assistance of a realtor, you should get recommendations from friends and family and talk to your colleagues about the available real estate lawyers in town.