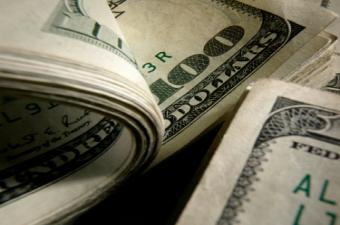 Oklahoma residents seeking restitution under the mortgage settlement reached between the state?s attorney general and the nation?s five largest mortgage servicers must apply for benefits by September 13, 2012. The agreement between Attorney General Scott Pruitt and Bank of America, Citigroup, Ally?s GMAC, JPMorgan Chase, and Wells Fargo was first announced on February 9th and gives the state $18.6 million to compensate residents who were harmed by ?unfair and deceptive practices? related to mortgage servicing and foreclosure processing.
Pruitt stood all alone in rejecting the joint federal-state settlement reached with the same five servicers and signed onto by all 49 other state attorneys general. Of the $25 billion agreed to under the nationwide settlement, Oklahoma would have received an estimated $10.2 million, most of which would have been ?paid? in the form of credits for loss mitigation activities fulfilled by the servicers.
Oklahoma?s settlement is actual dollars, all of which is slated for direct payment to affected borrowers. The AG will investigate the claims of harm to borrowers resulting from such practices as robo-signing and dual-tracking. The AG will not use the money for principal reductions for homeowners not affected by the servicing and foreclosure practices in question.
?The federal government added these features to regulate the industry through litigation instead of legislation,? Pruitt?s office says. ?The federal settlement will do little to help the homeowners who deserve meaningful compensation for wrongful conduct.? Under Oklahoma?s settlement, Bank of America will pay the state $8.4 million, Citigroup will pay $1.5 million, GMAC must hand over $935,000, JPMorgan is in for $4.0 million, and Wells Fargo?s share is $3.8 million.
Oklahoma?s settlement proceeds will be distributed by the AG?s Public Protection Unit. Officials have been accepting applications since February 9, but the Tulsa World reported that only 173 applicants are in hand as the deadline nears. The unit will distribute funds based on a showing of actual harm. When applying for compensation, homeowners are instructed to provide all documentation of unfair and deceptive practices encountered in their specific case.
Applications are available through the attorney general?s website and office. Pruitt points out that homeowners who were wronged during the foreclosure process will only receive $1,500 to $2,000 through the federal settlement. He says the Oklahoma settlement is ?dedicated to helping harmed homeowners? and will provide greater and faster compensation than the federal agreement.